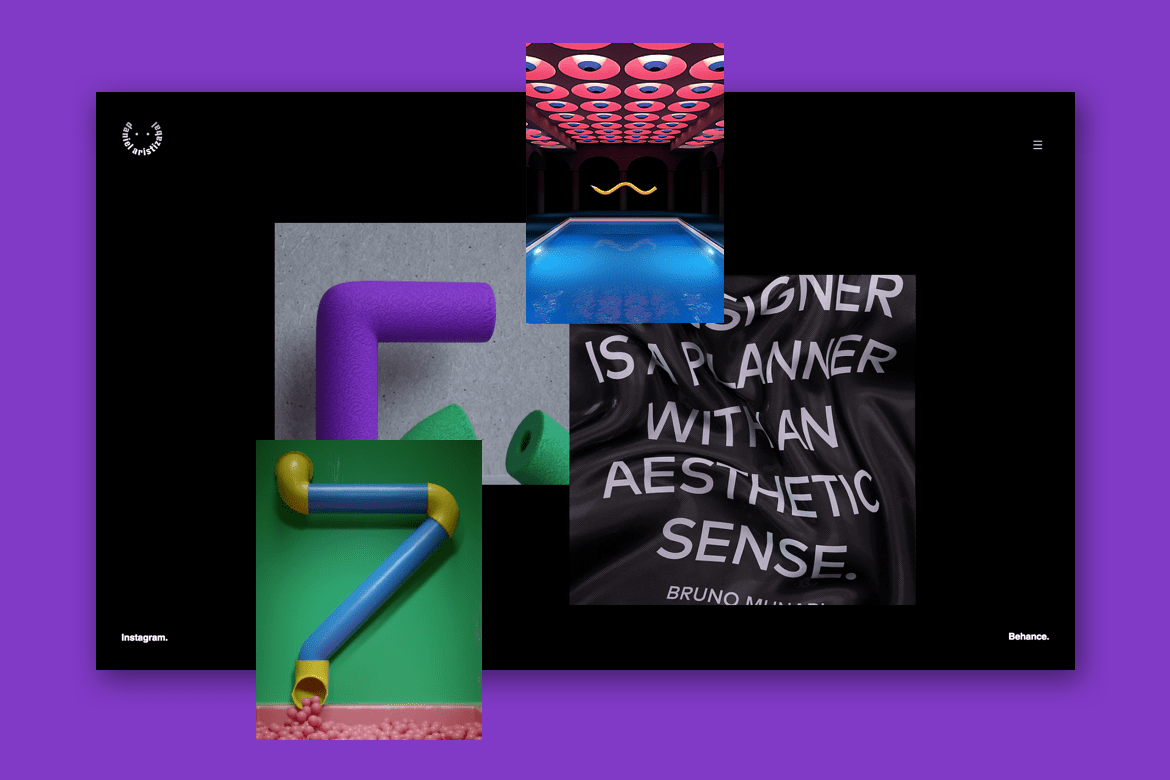 An online portfolio is a great place to express your individual ideas and depict who you are as a creative. Translating that understanding of yourself into a whole visual language and digital world can be difficult. When it comes to a project that is so personal, we often end up being extra critical, indecisive, and just generally confused. For a drop of inspiration and to help you gather some ideas, we've identified eight graphic designers whose Wix design portfolios caught our eyes. Specializing in various fields, from art direction, to motion graphics, branding and more, each one has chosen a different visual language and layout to display their works and tell their story:
Studio & More: Branding, digital and motion studio
We love this graphic design studio's clever use of kinetic typography on the homepage. Not only does it include their logo and demonstrate a snippet of their skills, it also presents what their brand is all about. There's a clear visual language throughout the website, with the use of big, bold text, equally bold color choices and a touch of our beloved gradient here and there. Each project page tells a visual story of the process they went through, from the inspiration stage, to the type and color choices, and behind the scenes images that will make you want to step into your screen.